B2B companies that include social media in their lead generation efforts enjoy a better alignment between marketing and sales. Companies that use a CRM are more likely to see an increase their marketing budgets than those that do not. Companies that engage in marketing automation are happier with the quality of leads they receive than those that do not. These are just a few of the insightful findings that stand out from BuyerZone's recent survey of 200 B2B executives on the state of B2B Lead Generation
While the infographic and white paper from the study won't be released officially until next week, we'd like to give you a sneak peak now: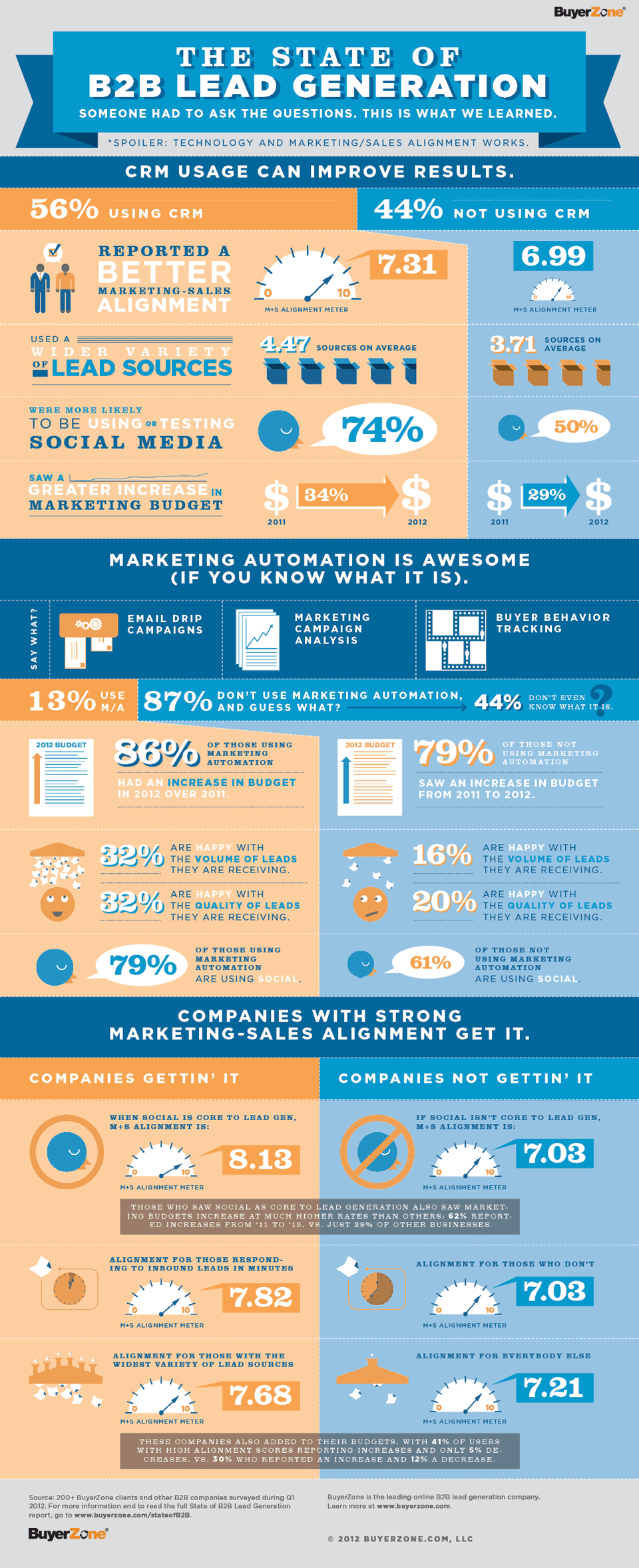 We were most surprised to see that, despite the awesome impact that marketing automation can have on sales, it's still an underused practice. While 86% of companies using marketing automation saw an increase in their marketing budgets between 2011 and 2012, 87% of B2B marketers surveyed still don't engage in marketing automation, and 44% don't even know what it is. As an agency with a B2B practice, we feel that it's our responsibility to educate you about marketing automation so you know how to harness its power. On that note, you can expect to see a few new posts about marketing automation from us in the future.
In the meantime, we encourage you to download our advance copy of BuyerZone's full white paper on the State of Lead Generation here.